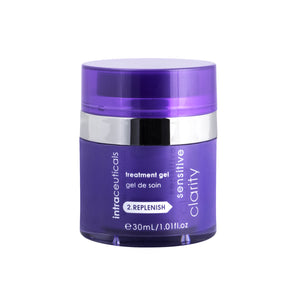 A lightweight, oil free hydrating gel that delivers powerful anti-oxidants and vitamins to the skin. Featuring natural plant based extracts that comforts and calms skin.
Powerful antioxidants and vitamins are delivered to the skin in a lightweight oil free hydrating gel. Natural plant based extracts comfort and calm problem prone skin.
Helps to exfoliate the skin surface 
Deeply hydrating, protects problem prone skin from external free radical challenges 
Delivers antioxidants and vitamins to help protect blemish prone sensitive skin 
Helps to calm irritation and reduce redness 
Assists in prevention of the visible signs of premature ageing.